Lara Stapleton |  07946 663 443
International Yoga Teacher and Aromatherapist with a speciality in back pain and injury
Lara Stapleton
07946 663 443
International Yoga Teacher and Aromatherapist with a speciality in back pain and injury
Yoga Classes
Welcome to the Online Yoga Experience with Lara Stapleton
Lara is running the following classes with Yogaloft
Monday 7.30-9pm
Hatha/Scaravelli Inspired – Yogaloft Beethoven Street
In Studio and Live Stream
Register/Booking for On-line Classes:
• All classes can be booked through Yogaloft directly –
yogaloftlondon.com
• To book, click on class of choice and you will be taken through to the Yogaloft online booking system.
• Once you have registered and paid online, Yogaloft will email you a Zoom link 10 minute before the class begins.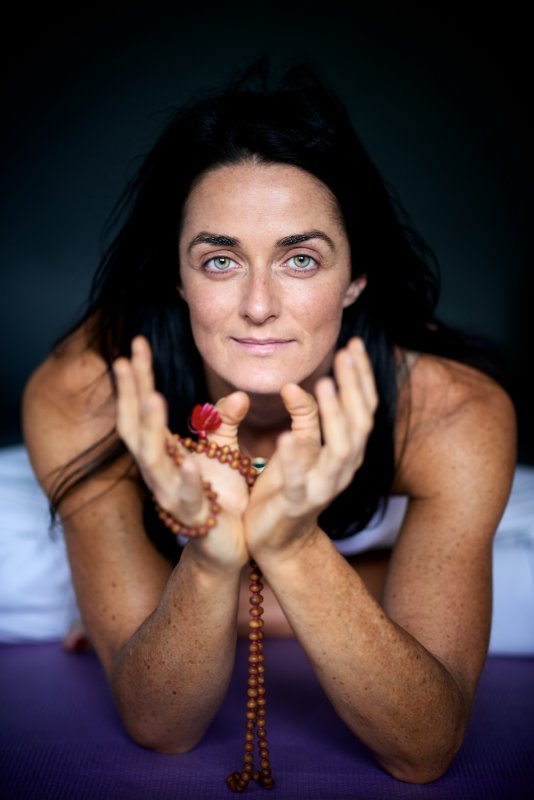 Weekly Open Hatha/Scaravelli Inspired Yoga Classes With Lara
Thursday 9.30am – Hatha/Scaravelli at The Life Centre, Nottinghill Gate, W8
This Hatha/Scaravelli Inspired Yoga class focuses on somatic movements and asana using the ground, breath, spine, expansion and space. The practice begins on the ground where Lara will guide you away from 'doing' movement but rather sensing and feeling into 'being' movement, opening up sensory awareness and new neurological pathways through the body. Exercises on the ground invite spirals, rotations, circular and sliding gliding movements to reduce myofascial holding and then you are guided from the ground into an intelligent asana sequence to integrate, strengthen, elongate and bring a new found vitality and radiance to your inner structures.
Your mind becomes calm and focused and body free of tension. It's a deeply intelligent, nurturing and grounding practice allowing you to get in contact with your true inner nature without imposing outer layers or a conditioned mind. A truly mediative and transformational experience.
ALL LEVELS WELCOME
... to receive news about my latest retreats and workshops and special offers
© Copyright 2023 Yogaroma. All Rights Reserved
Studio Photography and Imagery: Emma Woollard. Website: www.emmawoollard.com
Music by Craig Pruess | Video Filming and Editing: Regine Mowill, Here We Go Films, Colette Barlow